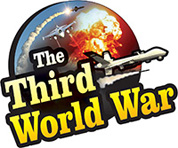 Kiev/Moscow: Ukraine claimed to have busted a major Russian plot, to carry out saboteur activities, given the Presidential elections to be held in Ukraine, on Sunday. Eight people including two Russian agents were arrested in connection to the matter. Ukraine also accused the group of being behind the killing of chief of the Ukrainian secret agency two years ago. For the last few months, Russia has been alleged to be interfering in the Ukrainian Presidential elections, and the current President Petro Poroshenko has made the Russian threat a central issue for his election campaign.
On Wednesday during a press conference in capital Kiev, Vasyl Hrytsak, the Head of the Security Service of Ukraine (SBU) informed on the busting of the Russian plot. Two agents of the Russian secret agency, GRU have been arrested in this connection. 'The Russian secret agency had plotted the killing of some secret service officers as also some senior officials, and had sent a 'Hit Squad' of 8 people for this purpose,' the Ukrainian officials alleged.
Ukraine clarified that the Russian hit squad included two Russian agents and 6 Ukrainian citizens, all of whom have been arrested. Also, the Ukrainian agencies claimed that the team had been sent to initiate a spree of violence and murders, given the upcoming Presidential elections in Ukraine on Sunday. The Russian secret agency has not responded to the Ukrainian allegations.
On Sunday, Voting is scheduled for the presidential election in Ukraine. The present President Petro Poroshenko is the primary candidate, and comedian Volodymyr Zelensky is challenging him. Additionally, Poroshenko has taken up Russian aggression and its activities in Crimea and eastern Ukraine, as the main issues for his campaign. At the same time, he accused Zelensky of being a Russian supporter.
Considering the developments, with only four days left for voting, the foiling of a Russian plot comes as a relief for Poroshenko. Some analysts claim that Poroshenko may take advantage of the incident, to turn the voters on his side by projecting the Russian threat. However, Poroshenko has dismissed the claim.
The European agencies had even warned that Russia was preparing to interfere in the European parliamentary elections coming up next month. Nevertheless, Russia has dismissed all the allegations in this respect.