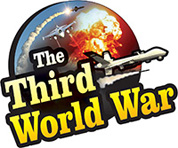 Damascus/Ankara: Twenty-one people, including eight children, were killed in the Russian airstrikes in the Idlib province in northern Syria. Human rights organisations in Syria levelled this accusation. But Syria and Russia claimed that this action was taken against the rebel groups challenging the Assad government.
Russia and Syria carried out a joint operation on Wednesday in the afternoon. Rockets were launched towards Idlib from the surface-to-surface rocket launchers that belonged to the Syrian military who were deployed in the Syrian city of Kah, adjoining the Turkish border. Whereas, Russian fighter jets also carried out strikes in Idlib. It has been stated that the Syrian civilians were killed in these simultaneous attacks.
As per the information given by the Syrian human rights and other voluntary organisations, Syrian and Russian forces attacked refugee camps where 21 civilians were killed and 15 were injured. Millions of Syrians, displaced because of the conflict, were trying to escape to Europe. But since the last few weeks, they have started returning to Syria and have currently taken refuge in Idlib. As per the human rights organisations, these were the camps that came under attack. But Russia and Syria have dismissed these claims.
Meanwhile, Turkey has blamed the United States and Russia of having failed to evict the Kurds from the region proposed as the Safe Zone by Turkey. Turkish Foreign Minister Mevlut Cavusoglu has threatened that in view of this, Turkey may attack the Syrian Kurds once again.
Increase in Israeli attacks in Syria, Russian foreign ministry
Moscow: Russia has expressed annoyance over the attacks carried out by the Israeli fighter jets in Syria. The Russian foreign ministry has criticised that these Israeli attacks are completely inappropriate. At the same time, the Russian foreign ministry has also pointed out that there is an immense increase in the Israeli attacks into Syria.
Russian foreign ministry has claimed that these Israeli attacks in Syria violate the sovereignty of Syria. Russia has also accused that the Israeli fighter jets violated the airspaces of Iraq and Jordan during the attacks.