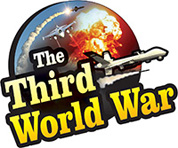 Tehran: "Peace with Iran is the mother of all peace, war with Iran is the mother of all wars," warned Iranian President Hassan Rouhani. "The United States must first lift sanctions imposed on Iran and then negotiate," demanded Rouhani. At the same time, Rouhani warned that the United Kingdom, who has seized the Iranian tanker, would also have to face similar consequences.
Two days ago, the Iranian Revolutionary Guards seized one more foreign tanker sailing through the Persian Gulf. Accusing it of smuggling oil to the Arab countries, Iran claimed to have captured the tanker. The United States, the United Kingdom and Arab-Gulf countries have expressed anger over the action against the tanker by Iran. Nevertheless, western analysts claim Iran to be provoking war in the region with the seizure of oil tanker.
Against this background, President Rouhani threatened the United States while talking to a news channel in Iran. President Rouhani said, "Iran wants peace and all the countries making peace with Iran will always remain peaceful. But if these countries declare war against Iran, they will face a fierce war.' The Iranian President also said that he was willing to establish peace with the United States but said it must lift all the sanctions for negotiations with Iran.
Besides, Rouhani declared that the action taken by the British in the Gulf of Gibraltar would be retaliated in a similar fashion. The Iranian President threatened that the United Kingdom should not have the misconception that the Strait of Hormuz will remain open for them, after the action against the Iranian tanker, in the Gulf of Gibraltar. Last month, Iran had abducted a British tanker from the Persian Gulf. However, Iranian President furthered warned that action does not end here.
Meanwhile, the United Kingdom has responded to the appeal of the United States to its allies to prevent the activities of the Iranian Revolutionary Guards against the foreign tankers and the freedom of navigation in the Persian Gulf. The United Kingdom announced that the United Kingdom would join the allies' navy for joint operations for the security of the Persian Gulf.