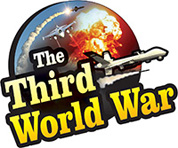 Moscow: While the news of Iran shooting down a Ukrainian passenger plane has emerged only recently, a similar mishap was averted from almost happening in Syria. The passenger airbus that was flying with nearly 172 people was saved from downing due to the Syrian military's rocket attack. The Syrian army had taken this action to retaliate against Israel's airstrike that happened on Wednesday. However, Russia has accused Israel to be the culprit behind the attack.
On Wednesday, after midnight, walloping airstrikes took place on three military bases near the Syrian capital, Damascus. Besides, it is claimed that nearly 23 militants of Iran-affiliated groups were killed in this attack on three Iranian military bases. Syria activated its Air Defense System claiming that the attacks had been carried out from the Israeli Golan Heights region. This air defense system targeted its rockets at the Israeli fighter jets. The Syrian military claimed that the Israeli jets flee due to these attacks.
The Syrian passenger airbus, 'Cham Wings,' flying through the airspace of capital Damascus was saved nearly, while the Israeli jets were being rocketed. This incident took place as the Israeli jets flew close to that passenger airplane. But before any mishap could happen, Russia landed this Syrian airbus at the Khmeimim Air Base. Russian Defense Ministry spokesman, Igor Konashenkov, gave this information. This airbus that entered Syria from Najaf, Iraq carried 172 passengers.
Furthermore, Major General Konashenkov accused Israel to be responsible for this rocket attack. He drew attention to the incident that took place in 2018, by claiming that it is Israel's trick to shield their jets against the passenger planes. Three years ago, a Russian spy plane had been downed in Syria's attempt to rocket down Israeli fighter jets. Fifteen Russian soldiers were flying in the aircraft at the time.
However, Israel has reacted neither to Syrian media's accusation nor to the Russian blame. But this rocket attack on passenger airbus has brought back the memories of the mishap that occurred a month ago. Last month, the Iranian military shot down a Ukrainian aircraft presuming it to be a US aircraft. This misunderstood attack had cost lives of 176 passengers. Iran, thus, had to face an enormous amount of criticism from across the globe.