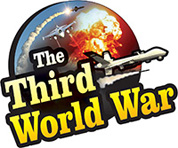 Washington: Hundreds of Russian 'Mercenaries' (contract soldiers) were killed in the attacks carried out by the US military in Syria three months ago, claimed a senior US official. These Russian mercenaries had attacked the US soldiers who in response killed hundreds of them, informed this official. This was seemingly the first encounter between the US and Russian soldiers.
The United States and Russia have had rounds of discussions and negotiations to avoid skirmishes between their soldiers during the Syrian conflict. Previously, there had been incidences of a face-off between the United States and Russian fighter jets during air operations in Syria. However, reports of such encounters between the armies of the two nations had not been published. It has been revealed that the military officials of both the countries are in contact through a 'hotline' to ensure that there are no conflicts of this kind between the two armies.
Brigadier General Jonathan Braga of the US army alleged that the Russian mercenaries in Syrian being led by the Russian Army attacked the US soldiers on 7th of February. The United States had cautioned Russia about the Russian mercenaries advancing towards an oil plant in eastern Syria which was taken under control by the United States soldiers.
In spite of the warning given by the United States officials by contacting their Russian counterparts, the Russian mercenaries resorted to firing and tank and artillery attacks. They did not back off even after three consistent warnings. Subsequently, the United States fighter jets attacked the Russian mercenaries. Brigadier General Braga expressed the possibility of about 200 to 300 Russian mercenaries having been killed in the United States attack. These powerful US attacks continued for three hours straight.
A reaction is expected from Russia over these statements from the United States official.