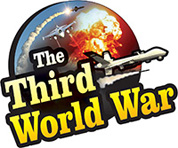 London: The civil war that flared up in Syria 2011 and the dreadful war that followed after that has claimed nearly 560,000 lives till date. A London-based Syrian human rights organisation had published the report. The human rights organisation has clarified that the figure does not include the 88,000 people killed in prisons of the Assad regime. Meanwhile, thousands of citizens have been displaced due to the war, and the burden of the immigrants is increasing on the European countries along with the neighbouring countries like Turkey and Jordan.
The 'Syrian Observatory for Human Rights' (SOHR) has revealed the details of the bloodshed and genocide in Syria. In 2011, the Jasmine Revolution had begun which demanded political improvements and democracy in the Gulf countries. Since then, the Syrian population has been suffering the effects of the rebellion against the government. In the past eight years, 560,000 people were killed in the conflict. It includes 111,000 ordinary citizens, nearly 20,800 children and more than 13,000 women, says a SOHR report.
The Syrian President Assad's army imprisoned nearly 88,000 rebels and their associates. The Syrian government is said to have killed all of them. The numbers of victims provided by the SOHR does not include the 88,000 persons died in prisons. Therefore, it is evident that the genocide in Syria is much graver than what reports indicate. The human rights organisation reports on Syria also endorse the fact.
The Syrian conflict still continues, and neither the government nor the rebels are willing to make a compromise. Countries like Russia and Iran who are in support of the Syrian government have taken a firm stand on the conflict. On the other hand, the United States, Saudi Arabia and its allies are assisting the rebels opposing the Syrian regime.
The Israeli government has also carried out strong attacks targeting the Iranian bases in Syria. Thus, Syria has become a battleground for other countries, and the possibility of stability and peace returning to Syria is growing dimmer.
The SOHR report has once again presented the heart-wrenching picture of the genocide as a result of the violent Syrian conflict.