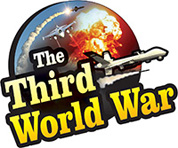 Washington: General Mark Milley, President Trump's choice, as the next defence chief, claimed, "The United States should not hurriedly withdraw the military from Afghanistan. Withdrawal of the military from Afghanistan will be a decisive mistake for the United States." General Milley clarified that the military should not be withdrawn from that country unless it is ensured that there will be no attacks originating from Afghanistan on the United States or any of its interests.
General Milley is the currently the Chief of Staff of the Army, and President Trump has selected him for a promotion to the post of the Defence Chief. General Milley will take over the reins in the next few days. But the senior military official presented his position, on the Afghanistan issue, in front of the US Senate.
At this time, General Milley said, "The United States attacked Afghanistan, in 2001, intending to eliminate all the terrorists responsible for the attacks in the United States and to ensure that the country is not used for initiating any further attacks on the United States." General Milley also claimed, "There has been no significant attack on the United States, since 2001, therefore it can be said that the United States campaign in Afghanistan has been successful. Therefore, it will be a mistake on the part of the United States to withdraw the military, before time."
At the same time, the United States should not withdraw the military till the negotiations with the Taliban are successful. These peace talks will be prolonged, there will be various difficulties faced, but the negotiations are vital for stability in Afghanistan," said General Milley adding that the military should not be withdrawn from Afghanistan quickly.
Furthermore, the military withdrawal from Afghanistan should not be complete. General Milley underlined that a certain amount of deployment is necessary to safeguard the US and its allies' interests. Not only from Afghanistan but the United States should not hurry in withdrawing military entirely even from Iraq, Syria and the Gulf countries. General Milley clarified that the US military deployment is necessary for the stability in these countries. The incumbent US Defence Chief, Joseph Dunford also had asserted that there would be no military withdrawal from Afghanistan.
Meanwhile, one more round of peace talks were held between the Taliban commanders and the special US envoy Zalmay Khalilzad. Taliban expressed willingness for a ceasefire, at this time. But the Taliban is firm on its demand that the United States must withdraw its military from Afghanistan.