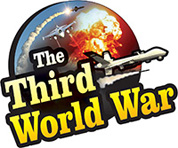 London: There are more mosques being built in the United Kingdom's capital of London than an Islamic country, claimed the Muslim religious preacher, Maulana Syed Raza Rizvi. 423 new mosques have come up in London and the number of Sharia courts in the city has gone up to 100, said Maulana Rizvi. While his statements are drawing violent reactions, there are reports of British soldiers having met the radical anti Islamization crusader Tommy Robinson. The British military has declared it to be a breach of discipline and an inquiry in the matter is expected. The analysts, referring to this, have claimed that it is evident that a major transformation is about to take place in the United Kingdom.
The number of Muslims in London is increasing rapidly. Sadiq Khan is the Mayor of London and he had stated with pride "Terrorists can not stand London's multiculturalism". Allegations are being made that London is no more a multicultural city and is marching towards a single religion instead. Maulana Sayed Raza Rizvi has proved that these allegations are true, through his sensational statements. The number of new mosques being built in London is more than that in an Islamic country. As per Maulana Rizvi, the numbers have reached to 423.
It is also claimed that the number of Sharia courts in London has exceeded 100 and London is getting transformed. San Giorgio Church in London has space enough for 1230 people to pray at one time, but only 12 people remain present there for the weekly mass. But the situation in the mosque nearby is entirely different. The mosques are overcrowded with people. A British daily substantiated the claims with photographs. Referring to this fact, it is estimated that the number of Muslims praying in mosques in London will cross 683,000 by 2020.
While the number of Muslims is on the rise, it is estimated that the comparative number of Christians coming to pray in churches will have declined to 679,000. Therefore, the fear is that London will be transformed into an Islamic city. It is being reminded that in 2011, John Cleeze, a popular comedian, had said that London is no longer English city.
Meanwhile, as the news of claims by Maulana Rizvi is doing rounds, the meeting of the British soldiers with Tommy Robinson, the radical crusader against Islam has become a topic of discussion. Photographs of this meeting have been posted on the social media. The British military has taken a note of it and has said that this can amount to breach of military discipline and has said that the matter will be investigated. There is displeasure being expressed about it and some people have raised a question asking, 'Isn't a submissive policy regarding Muslims a breach of discipline?' A few months ago, Robinson had been detained due to some technical reasons. But his supporters had alleged that the reason given was only a façade and the real reason behind his arrest is the anti-Islam stand that he had adopted.
Geert Wilders a leader from Netherlands and other right-wing groups in Europe had reacted sharply against Robinson's arrest.