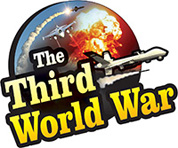 Moscow: While the threat of a chemical attack on Idlib is looming, the Russian defence ministry has claimed that the poisonous Choline gas stocks. IS has acquired this stock has ended up in IS hands after fight with the terrorist organisation Al-Nusr and voluntary organisations, claimed the Russian defence ministry. Russia has blamed the western countries for the IS terrorists success in getting equipped with Chlorine.
A major conflict broke out in the Al-Lataminah area in Hama province near the Syrian capital of Damascus. This conflict was between the terrorists of the Al Qaeda connected terrorist organisation Jabat Al-Nusr, and the terrorists of the IS. The IS attacked Jabat's headquarters to acquire the Chlorine stock in possession of the voluntary organisation providing humanitarian aid in Syria. Four Jabat terrorists and two people from the voluntary organisation were killed. The IS terrorists decamped with 2 cylinders filled with Chlorine at this time. The Russian defence ministry informed that these terrorists handed over these cylinders filled with the poisonous gas to their associates in Aleppo. Therefore, the possibility of these terrorists using Chorine to manufacture weapons has become stronger.
Chlorine stocks have landed in the hands of the terrorists and Russia has put the entire blame on the western countries. The Russian defence ministry claimed that the stock fell in the hands of the terrorists due to the mistake of the voluntary organisation operating in Syria with support from the western countries. If this chemical weapon stock reaches the terrorists in Idlib through Aleppo, they will carry out chemical attacks in the region. The Russian defence ministry further said that the western countries will solely be responsible for these chemical attacks.
Meanwhile, the United States had alleged that the Syrian military was preparing for a chemical attack. The United States had warned that if there is use of chemical weapons, the Assad government will be responsible for the consequences. Dismissing this allegation, Russia has blamed that the western countries are conspiring to carry out a chemical attack in Syria through the terrorist organisations.