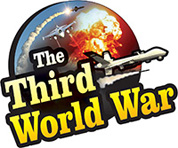 Burkina Faso: Six people have been killed in a brutal terror attack on a church, in the western African country of Burkina Faso, on Sunday. The local sources, however, suspect the Islamic terror organisation's hand in the said attack. It is the second terror attack on a church in Burkina Faso in the last 15 days. With this attack, it becomes evident that the threat of Islamic terrorism in Burkina Faso as also in West Africa has been intensifying.
The Catholic Church located in the city of Dablo in northern Burkina Faso had organised Mass on Sunday morning. When the worshippers were set to leave the church after the mass ended, the attackers – numbering between 20 and 30 suddenly opened fire indiscriminately, killing six people including a priest. The attackers then set fire to the church, informed Ousmane Zongo, the Mayor of Dablo.
After they burned down the church, they also looted the nearby shops before fleeing. 'There is an atmosphere of panic in the town, and the people are holed up in their homes. Most of the shops and the undertakings in the town have been shut,' said Mayor Zongo. At the same time, he also asserted it to be the first terror attack in the town.
It is the second terror attack on a church in Burkina Faso in the last two weeks. Earlier, a church was targeted in Soum province in northern Burkina Faso, on April 28 wherein five including a Pastor was killed in the attack. It was the first ever attack by Islamic terrorist targeting a church. However, a second attack within a couple of weeks of the first draws attention.
The rise in terror attacks in Burkina Faso is attributed to the growing influence of terrorist organisations in its neighbouring country, Mali. Terrorist organisations that are affiliates of Al Qaeda and IS are active in Mali. In order to boost their prominence, these terror outfits have been attempting to establish a base in Burkina Faso while the increased attacks are said to be a part of the same strategy.
In collaboration with the European countries, France has undertaken a counter-terrorism campaign in the region, deploying thousands of soldiers. However, the attacks in Burkina Faso and the neighbouring countries are indicative of the failed campaign.