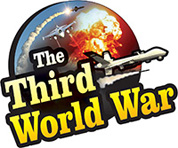 Burkina Faso: More than 50 people have been killed in the four terror attacks in the West African country of Burkina Faso. Before this, incidents of attacks on places of worship, arising out of the religious conflict had been reported in April and May. The successive attacks had created an atmosphere of fear among the citizens causing them to flee to the neighbouring countries. Against this background, President of Togo has warned that the attacks in Burkina Faso and Mali indicate the growing terror threat for the West African countries.
Four terrorist attacks were carried out in northern Burkina Faso in the last two weeks. Nineteen people were killed and 13 injured, in the attack in Arbinda town on June 11. Following that, 17 people were killed in the Belehede village on June 19. After that, two villages in Barsalogho district were targeted on June 22. The Defence Minister informed that 15 people were killed in these two terrorist attacks.
As the people of Burkina Faso have gripped with fear because of these successive terrorist attacks, thousands of people have started migrating. Local sources informed that more than 1,000 people had taken refuge in neighbouring Ghana, over the last few weeks. The agencies in Ghana reported that among a large number of refugees entering Ghana, over the previous few years, the maximum people are coming from Burkina Faso.
The terrorist organisation from Mali and groups linked to it are suspected of having a hand in these growing terrorist attacks. These include groups connected with the terrorist organisations Al Qaeda and the IS. Togolese President Faure Gnassingbe warned that these terrorist organisations, trying to increase their influence in Burkina Faso after Mali has become a threat to the entire West African region.
President Gnassingbe warned saying, "These terrorist organisations shifting their bases in Burkina Faso from Mali, have even entered Ghana. Although they are still not that well organised to mount attacks, the threat still looms. Following Togo and Ghana, they can spread their wings even in Ivory Coast. If the problem of attacks and terrorism cannot be resolved in one country, then it will not be possible to stop their movements in other countries too."
France, with help from the European countries, has launched a counter-terrorism campaign in Burkina Faso and Mali, with the deployment of thousands of soldiers. However, the operation has not attained the expected success. The attacks in Burkina Faso and its neighbours and warning issued by Togo prove the same point.