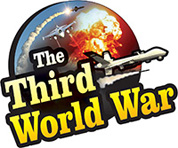 Tripoli: General Khalifa Haftar, infuriated with the failure to capture capital Tripoli, has threatened to target Turkey, for assisting the Libyan government. Haftar threatened that attacks would be carried out on the ships carrying military aid for the Libyan government and the Turkish officials posted in Libya. A few hours ago, the Libyan government released information that the US made arms were seized from the rebels.
For the last two months, the rebels, supporting General Khalifa Haftar, are fighting to capture Tripoli. Haftar supporters had acquired large areas around Tripoli. But the Libyan government, supported by the international community kept control over capital Tripoli,successfully repelling the rebel attacks. Disturbed by this, General Haftar announced a strong retaliation against the Libyan government and its supporters.
Haftar accused Turkey of assisting the Libyan government on a big scale. Haftar shut the air and marine borders, of Tripoli, to cut off the supplies received by the Libyan government from Turkey. Haftar has ordered the air force under his command, to attack any Turkish aircraft or ships headed in the direction of Tripoli.
Haftar also issued a decree that it is legitimate to attack the Turkish military locations and the companies having Turkish investments. Rebel leader Haftar said that the Turkish soldiers deployed in Libya also would not be spared. The Turkish internal security ministry clarified that there was no Turkish military deployed in Libya. Turkish internal security ministry also declared that the responsibility of security of the Turkish personnel employed with the Libyan companies lies with the government.
The Libyan government that came to power, following the death of Gaddafi, has the support of the International community. The international community, along with Turkey, have supported the Libyan government, even in the civil war sparked in Libya, since the last few weeks. Whereas, it was reported that Russia was covering up for the Haftar rebels. The Libyan government has alleged that the rebels have the US made javelin system.
A few hours ago, the Libyan government published the photographs of the arms seized from the rebels. The Libyan government alleged that one of them is the Javelin. The government announced that along with the US made system, Chinese rockets also were seized from the rebels.
Meanwhile, the Libyan government has announced that Turkey is an ally and any attack on turkey will amount to a declaration of war. The Libyan government also warned that the rebels should think a thousand times, before attacking any of the Turkish interests.