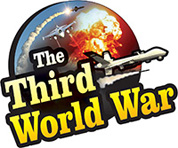 Washington: Jeffrey Epstein, the US billionaire financier, who was imprisoned on charges of sexual abuse of young girls and child trafficking, has committed suicide. The suicide has created uproar in the US political and social circles. After Trump shared a related tweet, the media has been linking the Epstein suicide to Bill and Hillary Clinton.
Jeffrey Epstein, chief of the J Epstein and Company, operating in the US finance, was detained at the New Jersey airport, last month. He was accused of sexually exploiting and trafficking young girls and was sent to the Manhattan prison. On July 23, he was found unconscious in prison. Later to which, he was under camera surveillance for some time.
However, on August 10, Jeffrey Epstein committed suicide in prison. The cause of death is yet to be ascertained. The New York doctors said that they needed some additional information. Therefore, the mystery surrounding the death of Epstein has deepened.
President Trump posted a Tweet following the suicide of Jeffrey Epstein. The tweet contains a video of the US comedian and actor Terrence Williams wherein he claimed that Bill and Hillary Clinton were linked to the death of Jeffrey Epstein. Williams has said in the video that Epstein had some shocking information on Clinton couple which he was going to disclose.
A major political row has erupted in the United States after President Trump posted this video on Twitter. The media has been bringing into the limelight the Jeffrey Epstein links with the influential personalities from the pollical and social circles in the United States. These even include old photographs of Jeffrey Epstein and Trump. Alongside the United States, talks of Epstein having connections with the famous people from the United Kingdom and France have started surfacing.
These include personalities from the British Royal family and it is claimed that their names will come forward during Epstein suicide probe. The US, as well as the British media, have already the name of the son of Queen Elizabeth and the head of the British Royal family, Prince Andrew.