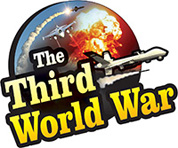 Beijing: Competing with the United States in the weapons sector, China has started deployment of hypersonic missiles aboard its bomber jets. Chinese mouthpiece 'Global Times' claimed that if these hypersonic missiles, travelling 1 mile in a second, are deployed on the bomber jets, it will cripple the enemy within a matter of minutes. Whereas, the western media claimed that China is issuing a warning to the United States and its allies in the Indo-Pacific sector, with this deployment of hypersonic missiles.
The H-6K bombers from the Chinese air force fleet have been selected for the deployment of hypersonic missiles. This bomber has a provision to install different types of missiles. The H-6K is already equipped with the Nuclear, cruise and anti-warship missiles. These bombers can travel distances up to 6,000 kilometres. The Global Times reported that these were the factors considered for selection of these bombers for the deployment of hypersonic missiles.
An official from the Chinese air force informed while talking to a local news channel 'Our target is attacking the important targets located deep into the enemy territory and render the enemy powerless. Therefore, China is making efforts to increase the capabilities of the H-6K bombers.' Another official said that the H-6K bombers could launch an attack staying away from the enemy territory. As per the Chinese mouthpiece, these bombers can destroy enemy military bases.
The Chinese missile arsenal has missiles capable of 5 Mach speeds. In the last year, China has increased the speed of manufacture of the hypersonic missiles and the Chinese officials are claiming that these missiles can hit a target 3,000 kilometres inside the enemy territory within a matter of just three minutes. Therefore, as per the Chinese media and officials, the H-6K bombers equipped with the hypersonic missiles will become the most lethal combination.
Last year, the United States too, equipped its bomber jets with hypersonic missiles. At the same time, President Trump increased the stress on the manufacture of hypersonic missiles. President Trump had warned that while Russia and China are indiscriminately manufacturing and testing the weapons of mass destruction, the United States cannot afford to lag. The US analysts and officials have been warning that the increasing Chinese influence in the Indo-Pacific region is posing a significant security threat for the United States.
Against this background, US Secretary for Defence, Mark Esper, announced the deployment of ballistic missiles in the Indo-Pacific region, shortly. China expressed anger over the US decision. China also threatened that if the Asian countries allowed US missile deployment, they would have to face dire consequences. Following that, the Chinese announcement of the deployment of hypersonic missiles on the bombers is claimed to be a threat to the United States and its allies in the Indo-Pacific sector.