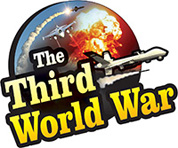 Washington: Saudi Crown Prince Mohammed Bin Salman who is on a visit to the United States since last week has signed 46 agreements worth $400 billion. These include an agreement for $128 billion related to the Saudi's defence sector. It is claimed that under this agreement the United States will supply fighter jets, helicopters, missiles and other arms systems. This information was revealed by a leading Saudi daily.
Prince Mohammed started his US visit on Monday and had a meeting with President Donald Trump. The long three week visit of Prince Mohammed is being closely followed in view of the growing tension in the Gulf. Following the meeting with President Trump, Prince Mohammed signed agreements worth more than $400 billion with various companies in the important sectors of defence, fuel, and medicine. It is claimed that these 46 agreements will create about 550,000 jobs in both the countries.
13 agreements in the fuel and gas sector and 6 each in defence and technology sectors were signed. These include agreements worth about $20 billion with leading defence manufacturers Lockheed Martin, Boeing, Raydon and General dynamics. Details of these agreements are not declared. Other than these, agreements in entertainment, health, manufacturing and education sectors were also signed. Saudi also opened its doors to the US companies in the technology sector for investment in Saudi.
Under the 'Saudi Vision' announced last year, the Saudi Prince is working with the US companies from varied sectors. There has been a discussion about creating a 20GW solar project for Prince Mohammed's widely discussed 'Neom City'. This can cost an additional $200 billion. The US 'Softbank Group' has signed agreement with the Saudi company 'Armaco'.
Meanwhile, the ties between Saudi and the United States were strained since a few years. Saudi had withdrawn its relationship with the United States because the former US President Barack Obama signed the nuclear deal with Iran. Whereas the United States had stopped military aid to Saudi. But the US-Saudi relations seem to have normalised in the last year and are improving by the day.
Fuel Cooperation between Saudi and Russia will continue for 20 years, claims Saudi Crown Prince
Crown Prince Mohammed Bin Salman declared that Saudi will be entering a historical fuel cooperation deal with Russia. Prince Mohammed announced that scrapping the practice of signing an annual agreement, Saudi will sign an agreement directly for a period of 20 years. Prince Mohammed made this announcement while talking to an international news agency during his visit to the United States.
Russia is the biggest producer of gas and it supplies gas to European countries. In spite of this, Russia did not have a place in the fuel producers' organisation 'OPEC'. But in 2016, oil prices had collapsed from $100 to $30 per barrel. This affected the oil production of the OPEC members.
Following this, to stop the slide in the oil prices Saudi took help from Russia and other oil-gas producers outside OPEC. Saudi and Russia fuel cooperation started after that. The agreement was a short term one and had to be renewed every year.
But now Saudi will be signing a long term agreement instead of a short term one, clarified Prince Mohammed. An agreement with a validity of 10 to 20 years will be signed with Russia. There is a lot of work to be done in this respect and the discussions are on with Russia, Prince Mohammed added.