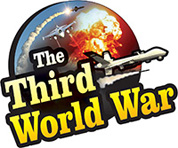 Tokyo: The Japanese defence ministry declared that the 'Kuroshio' submarine from the 'Maritime Self Defence Force' of Japan, has participated in the war exercises in the South China Sea. A Japanese helicopter carrier is already participating in the war exercises with the US naval warships. Now that the Japanese submarine has also joined the war exercises, a Chinese reaction is expected in this matter.
Last week, the United States announced war exercises in the South China Sea. The United States started the war exercises with its aircraft carrier and destroyers saying that the exercises will be in international waters. The Japanese warships are also participating in these exercises, which will last until the 21st of September. Three of the Japanese helicopter carriers from the Izumo class are participating in the exercises with the US warships.
The Japanese defence ministry declared that the participation of Kuroshio submarine in the war exercises was already planned. The objective of the war exercises in the South China Sea is anti-submarine warfare. Searching for enemy submarines using the sonar systems is one of the exercises and the Japanese Kuroshio submarine has entered the region with that objective, said a Japanese daily.
China has more than 70 submarines in its navy. Hence, the international analysts claim that this US-Japan exercise is anti-China. But the United States and Japan have refused to comment on this. At the same time, Japan and the US have stated that as these exercises are being conducted in a neutral zone in the South China Sea, China cannot object to them. But China is claiming rights over the entire South China Sea region. Therefore, a reaction is expected from China about the US-Japanese war exercises.
Meanwhile, after these exercises in the South China Sea, the Japanese warships will be proceeding on a two-month expedition to the Asian countries. The Japanese expedition will start from Vietnam. A Japanese submarine will be visiting the Cam Ranh port in Vietnam. The Japanese warships and submarines will proceed on to visit other Asian countries from there. They will also be visiting India during this tour.