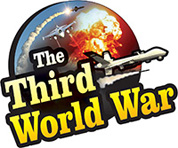 Tel Aviv: Israel is set to open an office of the foreign ministry in the Omani capital of Muscat. Yossi Cohen, the chief of Mossad, the Israeli intelligence agency, announced that this office would be an essential phase in the friendly cooperation between Oman and Israel. Cohen informed that the Arab countries have been developing relations with Israel given the increasing Iranian threat. Israeli Foreign Minister Israel Katz is currently on a visit to United Arab Emirates (UAE) and has met the prominent leaders of the UAE.
While addressing at a function, Mossad chief Cohen claimed that the current developments are bringing Israel and the Arab countries closer. Cohen informed that friendly cooperation was being established between Israel and Oman. In the 90's decade, Israel and Oman had agreed on opening trade offices. But the Gaza Strip issue escalated then, and the cooperation took a back seat. Cohen informed that both the countries reinitiated the efforts for collaboration, following Prime Minister Benjamin Netanyahu's visit to Oman last year in October.
Against the background of this cooperation, Israel will be opening a foreign ministry office in the city of Muscat. Cohen said that the cooperation between Oman and Israel, was only a front and comprehensive efforts are also being initiated in that direction. Cohen said that not only Oman, but a similar cooperation has also been established with countries like Jordan, Egypt and other Middle East countries. This cooperation between Israel and Arab countries is based on common interests. The Mossad chief said that Israel and the Arab states had agreed over the issues of Iran and the operations against terrorism.
Cohen mentioned the Iranian nuclear program and the actions against the Iran affiliated terrorist organisations in Syria, Lebanon, Iraq and Yemen. This increasing cooperation between Israel and Arab countries has been receiving backing from the United States and Russia. Cohen claimed that Israel has been making all the possible efforts to reap maximum benefits from cooperation between Israel and the Arab countries, as it is the only opportunity. Cohen reminded that the Israeli leaders and officials were visiting the Gulf countries as a part of this cooperation.
Israeli Foreign Minister Israel Katz visited the UAE on Monday. Katz was in UAE to attend the international conference on Global Climate Change, organised by the United Nations. It has been revealed that Katz met the royal families in the UAE, at this time.
Before this, the Israeli delegation visited Bahrain and UAE. It has been reported that a delegation of the Arabic countries too, visited Israel, a few months ago.
Last week, an important meeting regarding the Israel-Palestine peace talks was held in Bahrain. The Arab countries presented their opinions regarding the peace talks. At the same time, the Arab countries indicated increasing cooperation with Israel. Israeli representatives were also present for the meeting.