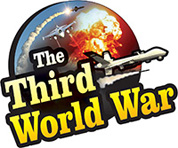 Moscow: The differences are surfacing between Russia and Iran, that were fighting as part of a common front in the Syrian conflict. Russian Deputy Foreign Minister Ryabkov asserted, 'Although Russia and Iran are believed to be a part of a common front for protecting the Assad government in Syria, Iran is not a Russian ally. Russia is committed to Israel's security. Please do not be afraid of your own shadow, we [Russians] are not that threatening.' Whereas, a senior Iranian leader lambasted Russia saying that the Russian air defence systems were shut down during the Israeli air raids on Syria.
During an interview with a US-based news channel, Russian Deputy Foreign Minister Ryabkov said that Israel's security is a Russian priority. Ryabkov said, 'Russia will never ignore the security of Israel. Israel's security will always remain a priority for us. This Russian stand is well known to Israel, the US and the rest of the world. Even the populations in Turkey and Iran are aware of the Russian stance.' At the same time, the minister added that referring to Russia and Iran as allies, was incorrect.
'Iran has supported the Russian stand on Syria. However, apart from this, there is no other form of cooperation between Iran and Russia,' Ryabkov clarified. Russia had convinced Iran to bring its military 85 kilometres away from the Israel-occupied Golan Heights. Moreover, Russia wanted to take the efforts further. Nevertheless, Russian efforts were unsuccessful because of the US sanctions imposed against Iran, accused the minister.
While speaking to the US news channel, Russian Deputy Foreign Minister claimed, 'Israel and Russia are not adversaries. Russia is like Israel's shadow, and there was no reason for it to be afraid. Therefore, Israel should not feel threatened by Russia'. At the same time, Ryabkov avoided commenting over the Russian objections raised against the Israeli air attacks in Syria.
Given Russia's changed stance, Iran has lambasted Russia. A senior Iranian leader has alleged that Russia was not protecting Iran and its allied organisations against the Israeli air attacks in Syria since the past few weeks. Chairman of National Security and Foreign Policy Commission of Iranian Parliament, Heshmatollah Falahatpisheh, alleged that the S-300 system deployed in Syria was kept shut during the Israeli attacks. Heshmatollah noted that the failure of the Russian air defence system at the time of the Israeli attacks were both correlated.
Meanwhile, Russia has not yet responded to the Iranian allegations.