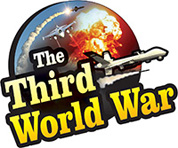 Beirut/Jerusalem: Israel proved that the US military withdrawal would not make any difference in its action on Iranian locations in Syria. On Tuesday night, the Israeli fighter jets carried out strong attacks near the Syrian capital, Damascus. It is said that the Hezbollah terrorists preparing to leave for Iran were seriously injured in the attacks. Whereas, the Syrian news agency has claimed that the Syrian air defence systems neutralised the Israeli missiles successfully.
The locals informed that the Israeli fighter jets entered the Lebanese airspace and carried out attacks on the military base at Hadora near Damascus. The Israeli attacks lasted for nearly one and a half hours. Therefore, there is a possibility of huge losses on the Syrian side owing to these attacks. An arms depot at one of the military bases near Damascus has been destroyed in the attacks. At the same time, the locals informed that there were strong attacks on the Al Mezeh Airport to the west of Damascus, Kesawa and Jimraya too. Huge clouds of smoke were seen billowing from these cities. The US defence ministry claimed that an aircraft ready to take off from the Mezeh airport also came under attacks. Three senior commanders were sitting on this airplane. A weekly reported that the US defence ministry informed that Israel targeted these Hezbollah terrorists. It is not clear whether the Hezbollah terrorists were killed in the attack. But the Israeli and US media have claimed that this attack by Israel is a major jolt to the Assad government in Syria, Iran and Hezbollah.
The Syrian government news agency said that there was not too much damage caused while giving the information about the attacks. The news agency claimed that most of the Israeli missiles were neutralised by the air defence system of the Syrian military. The Israeli military, as usual, avoided reacting to these media reports. But the Israeli military clarified that a missile defence system had been deployed in the Golan Hills region to intercept any missiles fired from Syria.
Only last week the United States announced the withdrawal of its military from Syria. Detractors of Trump in the United States strongly criticised this decision alleging that this will have a compromise the security of Israel. But Israeli Prime Minister Benjamin Netanyahu clarified that the US military withdrawal would not affect the Israeli action in any way.
Netanyahu had warned that instead of reducing,the Israeli attacks in Syria would intensify further after the US military withdrawal. Looking at the Tuesday attack lasting for nearly one and a half hours, it is apparent that Netanyahu has started making the warning a reality.