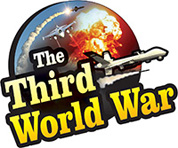 Tehran: Iran, terrified with the threat of new sanctions by the United States, has indicated that it will accept Gold for Oil deals with the African countries, in an effort to save the Iranian economy. As per the information given by Hassan Khosrojerdi, who is associated with the Rouhani government, Iran is preparing to make barter deals with the African nations. The Iranian analysts have begun to claim that if that becomes possible, it will be easy to bypass the United States' sanctions.
Hassan Khosrojerdi, the President of 'Iran-Africa Council for Economic Cooperation' gave this information, while speaking about the Iran African Trade Cooperation meeting held in Tehran, two days ago. Ambassadors from Kenya, Algiers, Ivory Coast, Mauritania and Ghana attended the meeting.
The United States is expected to impose new sanctions on Iran in the next few days. These sanctions will be applicable to the countries having oil and trade dealings with Iran. Dealing in USD with Iran may be prohibited after these new sanctions are in place.
These new sanctions may lead to a collapse of the Iranian economy, which is already in the doldrums. In view of this, Iran will have to consider the options of dealing in other foreign currencies or barter, clarified Khosrojerdi.
He explained the difficulties in the trade with the African countries, while speaking at this time. The African countries may want payments for their exports in currency, but the Iranian traders may not transact in this manner, indicated Khosrojerdi.
It is necessary to work on a Gold barter with the African countries if the trade between Iran and African countries has to continue, said Khosrojerdi. The African countries can consider the exchange of agricultural produce for oil, claimed Khosrojerdi.
Khosrojerdi did not name any African country while talking about the exchange in Gold. But as per analysts in Iran, the barter with oil for Gold may be started with Ghana in the near future. Ghana is the second largest exporter of Gold, after South Africa in the African continent. The co-operation between Ghana and Iran has been good, over the last few years and Iran is exporting a large quantity of Oil to Ghana. Leveraging these relations, it is said that Iran can start the Gold for Oil exchange with Ghana.
So far, Iran had imported Gold from United Arab Emirate and South Africa. But since the last few years, Iran's relations with the Emirates have been strained and the demand for Gold is increasing in Iran. A United States newspaper had claimed that the traders in Iran are buying Gold as an alternative investment, because of their fear of the United States sanctions. But the slide in the Iranian currency Rial is affecting the Gold prices in Iran.
Meanwhile, US President Trump is expected to announce new sanctions on the 6th of August.