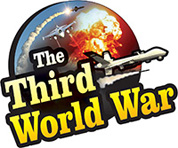 Iranian President Hassan Rouhani expressed a concern that the Iranian economy has become sick because of the new sanctions imposed by the United States and to recover from this all the political parties have to come together; otherwise, Iran will be faced with a much worse condition, than the one faced after the Iraq war.
Iranian President Rouhani warned of dire straits of the Iranian economy saying, 'When Saddam invaded Iran, the Iranian economy was under pressure. But the situation between 1980-88 cannot be compared with the current situation. Because, during the Iraq war, Iranian banks, oil exports and import of other essential commodities were functional. Only restrictions were on Iranian weapons purchase.'
Rouhani said that Iran was faced with a comprehensive war. If this threat has to be eliminated from the Iranian economy, all the political parties need to unite. Rouhani claimed that in such a situation, we could work a way out to recovery. However, the other political parties and leaders are blaming that the current situation is the result of erroneous policies of the Rouhani government. Therefore, his government is fighting challenges on two fronts, political as well as economical.