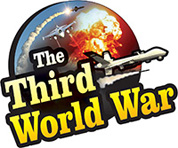 Washington: The World Bank warned that Iranian oil exports are almost nil because of the harsh US sanctions. Oil exports being the primary source of funding in the Iranian economy; this is affecting the Iranian markets. Therefore, Iran may face an unprecedented recession.' The World Bank also criticised the economic policies of the Iranian President Hassan Rouhani to be detrimental to the country's economy.
A few hours ago, the World Bank released a report regarding the economical turnover of the countries in the world. The report 'Global Economic Prospects' claimed the Gross Domestic Product (GDP) of Iran to be declined by 4.4%. Before this, it was being said that the Iranian GDP will decrease by 3.6%. The World Bank pointed out that the load on the Iranian economy has increased, as the Iranian oil exports have been reduced by more than half.
Currently, only a few countries like China are importing oil from Iran. But the World Bank claimed that this Iranian export also would be affected in the times to come owing to the US sanctions. One of the US economists assisting the World Bank, to prepare this report, has held President Rouhani responsible for these economic crises. The analyst said that the Iranian economy is crumbling because of the wrong economic policies of the Rouhani government. This analyst inferred that the Iranian economy is not developing, owing to the corruption in Iran and the harsh laws imposed against free trade.
In the report, the World Bank has also highlighted the surging inflation in Iran. The inflation index in Iran has jumped from 10%, nine months ago, to 52%, in April. It is expected to rise further, shortly. The World Bank pointed out that Rial, the Iranian currency, have no any more. It has noted that this decline in value of Rial is a result of US sanctions.
The warning issued by the World Bank that situation in Iran, already facing economic crisis, will deteriorate further, in the times to come, has gained a substantial political and strategic importance. The Iranian government has been bearing the brunt due to discontent among the Iranian population as a result of inflation and unemployment. Therefore, according to some analysts, this discontent may erupt soon and overthrow the ruling government. There are indications that the United States has been more or less trying for the same.