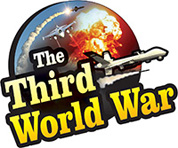 Washington/Tehran: The anti-government protests, which were confined to only some parts of Iran, have now sprawled across ten cities. The protesters vented their ire chanting: "Game is over for both factions of the regime, both the "reformists" and the "hardliners", "Our enemy is here, and they are lying when they say it is the US", "Down with Khamenei", "Down with the dictator" and "Guns, tanks, are no longer effective".
Last week, Iranian currency 'Rial' plunged to 112,000 against the US dollar. The record-low devaluation of Rial that added to the collapsing economy of Iran, triggered the anti-government protests in 'Isfahan', the trade centre of Iran. However, within the next three days, the anti-government protests were also seen ignited in nine other cities of Ahvaz, Hamedan, Karaj, Kermanshah, Mashhad, Shiraz, Urmia and Varamin including the capital, Tehran.
Though the protests were initiated by the traders in Iran, the news of its civilians joining the protests is also coming to the fore. Owing to these protests, shops in Tehran remained closed, whereas in few cities, infuriated protesters resorted to arson to express their discontent against Iranian regime. Iranian security forces used tear gas to disperse these protesters and detained few protesters too. The number of detainees has not been disclosed. However, the protests still continue even after the police confrontation.
Iranian masses condemned President Hassan Rouhani, who had assured Iran's development,implementing his reformist agenda and extremist policies of Iran's supreme religious leader, Ayatollah Khamenei. Sloganeering "Death to high prices, death to unemployment," "Death to the dictator," and "Incompetent officials, resign, resign", protestors called on the Iranians to participate in large numbers.
These ongoing protests against Khamenei-Rouhani regime in Iran are receiving support from the Iranians settled in the United States and Europe. Iranian leader, 'Maryam Rajavi' in France declared her full support to the protests staged by the Iranian civilians. She further appealed the international community to stand with the Iranian people and adopt a tough stance against its government.
Meanwhile, the US analysts have been claiming that the ongoing anti-government protests staged by Iranian people since January are intensifying and might overthrow Khamenei regime If this proves true, the claim made by former US President Barack Obama that the "regime of Khamenei could never be overthrown," will be wiped off, claim other analysts in the US,