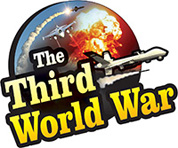 Tehran: Iran has given a vitriolic reaction on the United States' withdrawal from the nuclear deal. Iranian President Hassan Rouhani said that Iran will start enrichment of Uranium at a faster pace now and indicated that his country is prepared to deliver a deadly blow. The supreme religious preacher Ayatollah Khamenei, holding the highest political position in Iran, has said that he is waiting for Trump's death and for the snakes and ants to inflict bites on his corpse.
Iranian President Rouhani addressed the Iranian population over the Television channels within one hour of the announcement by the US President to withdraw from the nuclear deal. He alleged that the US President's decision was illegal, invalid and trampled the international treaties. President Rouhani expressed the aggressive position of his country saying that he had ordered the Nuclear Energy related institutions to enrich Uranium on a larger scale. President Rouhani said that he had given an opportunity to the European countries to save the nuclear deal.
Iran will hold discussions with the European countries and decide if these countries are committed to the nuclear deal. President Rouhani declared that the Iranian Foreign Minister Javad Zarif will soon be visiting the UK for this purpose.
The supreme religious preacher of Iran, Ayatollah Khamenei, warned that Iran will not wait for long with regard to the nuclear deal. Khamenei blamed that the United States has made a big mistake by backing out of the deal. Khamenei said that he was waiting for Trump's death and for the snakes and ants to bite at his corpse. He expressed confidence that by the time this happened, the Iranian Islamic government will have become much stronger and secure than today.
Khamenei added that Iran will remain committed to the nuclear deal only if Germany, France and the UK, who have opposed the United States on this issue, guarantee their commitment to the deal. Khamenei expressed doubts about the commitment of the European nations, saying that it was possible that these European nations might also behave in the same way as Trump did. Speaker of the Iranian Parliament, Ali Larijani criticised that President Trump did not have the mental capacity to understand the nuclear deal.
There are reports that the Iranian citizens have held protests against the United States' decision. By giving orders to increase the enrichment of Uranium, the Iranian President has given clear indications not only to the US but to the entire world that Iran is rapidly moving ahead on the path of nuclear bomb manufacture.