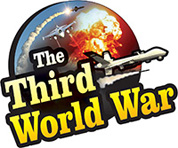 New Delhi: Why India has not been as aggressive with China as it has been with Pakistan? – was the question raised in the Loksabha. Answering to which, Defence Minister Rajnath Singh assured that India was keenly monitoring the Chinese activities on the border. At the same time, the Defence Minister clarified that the Indian defence forces were prepared to face any eventuality and there was no reason for doubting their abilities.
"Pakistan gives protection to terror groups and China offers protection to Pakistan. Opposition party leader Ranjan Choudhary asked the question as to why softens its stand towards China, while it adopts aggressive stand against Pakistan. Furthermore, Rajnath Singh informed that infrastructure such as roads, railway lines, tunnels and airfields was also being built in the region near the Chinese border.
At the same time, Defence Minister also answered the questions regarding the consistent Chinese military intrusion in the Indian territory. The border between the two countries has not been clearly defined. Therefore, allegations of transgression during patrolling are being levelled by both sides. Rajnath Singh said that such allegations are placed when both countries have perceptional differences regarding the border.