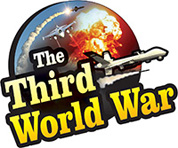 Daman: – The Union Home Minister Rajnath Singh has made serious allegations on Pakistan saying that it is trying to break India. The Union Home Minister showered heavy criticism on Pakistan, without taking names while speaking at a function organised in Daman. This country is using terrorism against India and the whole world is aware of it, he added.
The criticism emanating from Pakistan against India has become sharper over the last few days. Prime Minister Narendra Modi had mentioned about the surgical strikes carried out by the Indian army inside Pakistan occupied Kashmir(PoK), during his UK visit. Pakistan was the first to be informed about the strikes, informed Prime Minister Modi. However, the Pakistani anti-India journalists started a series of fresh accusations against India after this.
There is unrest in the Pashtun population in Pakistan and they are staging large-scale demonstrations. In these demonstrations, Pakistan is being condemned and the Pakistani army is being protested against. Pakistan has alleged of an Indian conspiracy behind this. Although India has not paid much attention to these allegations, the Indian Home Minister seems to have delivered the right warning in an appropriate language.
While addressing a meeting held at Daman, the Union Home Minister claimed that all the neighbouring countries share excellent relations with India and are in agreement with the country. There is only one neighbouring country who sings a different tune and sends terrorists into India. It is conspiring to break India. The international community is well aware of this and it is exerting pressure on this country to give up the path of terrorism, said Rajnath Singh.
Rajnath Singh also advised, 'This country which continues to bear animosity towards India will have to agree with it at some point in time. The country who has been creating terrorism in India should take care of itself first'. The Home Minister was all praises for the Indian defence forces while criticising Pakistan. Although Pakistan is making baseless allegations against India, no other country seems to be responding to them. A few analysts in Pakistan had warned the Pakistani government and the media that everything that goes wrong within the country cannot be blamed on India.
However, the Pakistani government and the media have been shaken by the Pashtun agitation and are not willing to accept the advice being given by these analysts. Nevertheless, the analysts linked to the Pakistani military forces claim that everything is fine in Pakistan and all these agitations and demonstrations are only at the behest of India.