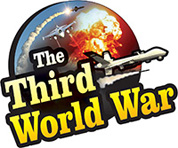 Tokyo: Japan has expressed concerns over the display of military strength, by China, during the National Day celebrations, last month. Japanese Defence Minister Taro Kono criticised that the Chinese missiles are a cause of grave concern not only for Japan but for the entire international community. At the same time, Japanese Defence Minister Kono demanded 'If regional peace and stability has to be established, China has to clarify, regarding this non-transparent military strength, to the international community.'
Military marchpast was organised on the occasion of the National Day of the People's Liberation of China, in capital Beijing, around a month ago. A show of strength was done, with a display of Chinese missiles, drones, stealth aircraft, intercontinental missiles and missile defence systems. The United States had criticised this Chinese show of strength. Following that, Japanese Defence Minister Taro Kono also lashed out at the non-transparent Chinese defence expenditure.
Defence Minister Kono criticised 'As usual, even in this year, China has refrained from revealing its defence expenditure and objectives, in front of the international community. China has always kept its military strengths under wraps. Japan has tried to convince China in many ways, regarding this, to reveal the information regarding the defence expenditure. But there has been no improvement in Chinese activities.'
Japanese Defence Minister claimed while talking to a newspaper 'Because of this non-transparent Chinese defence expenditure, the objective behind the ballistic and hypersonic cruise missiles, displayed during the military marchpast, is not clear. These Chinese missiles are a warning bell for the neighbouring countries. These missiles have created a grave concern even in the international community.'
Japan is expressing concerns over the hypersonic missiles, out of the weapons displayed by China, Last month. Japanese and international analysts are claiming that the deployment of these hypersonic missiles will pose a severe challenge to Japanese security. The Chinese missiles can target the Japanese warships, military bases and other sensitive installations. But Japan does not have a system to neutralise these missiles.
Meanwhile, the North Korean missile stockpile, is already becoming a cause for worry, for Japan. In this scenario, the Chinese hypersonic missiles are adding to the Japanese concerns. The United States has proposed to supply a missile defence system to neutralise the threat of the Chinese hypersonic missiles.