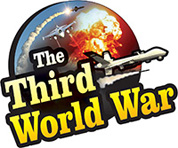 Washington: – Entry ban has been imposed on the European countries, from Friday midnight, in an effort to contain the Coronavirus epidemic in the United States. It is said that the people coming from Europe will not be allowed to enter the United States and this ban will continue for one month. US President Donald Trump made this announcement and there has been a very severe reaction from the European countries.
The Coronavirus cases in the United States have crossed a thousand and 38 people have died. President Trump called for a special meeting on this issue and took this decision of a travel ban. Trump claimed that this is a very concrete and necessary action. But the European Union has expressed regret over the announcement and said that this would affect economies of both the countries and also the bilateral relations.
Meanwhile, the US officials have started making strong allegations against China regarding the Coronavirus epidemic. US National Security Advisor Robert O'Brian accused that the current situation has resulted because China suppressed the information regarding the epidemic for nearly two months. Some of the US officials claimed that the Coronavirus is nothing but 'China Virus'.
A spate of allegations and counter allegations has started in the United States, and the opposition parties have fired a salvo that President Trump has failed to control the epidemic. Fears had been expressed in one of the hearings, in front of the US Congress, that millions of US citizens can get infected with Coronavirus. The opposition is castigating President Trump, giving that reference. As per the opposition, this situation has come just because of the lax functioning of the Trump administration.
Lockdown in Denmark following Italy
Copenhagen: – A few days ago, Italy declared a lockdown in the entire country to control the Coronavirus epidemic. Denmark has followed suit and declared the closure of all the educational institutes and important undertakings and also imposing restrictions on the movements of the citizens. Denmark becomes the second country in Europe, and there are more than 600 cases of Coronavirus in Denmark.
Danish Prime Minister Mette Frederiksen announced a lockdown for a period of two weeks. The Danish Prime Minister said that she was aware that this decision will have a significant impact, but justified her decision by saying that the alternatives were still worse. All the public programs and functions have been banned during the lockdown period, and all the private sector employees have been ordered to work from home.