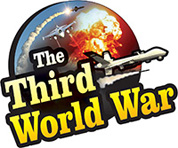 Washington/Beijing: – The deaths linked to the Coronavirus epidemic have gone past 490 and horrible incidents of even new-born infants having been infected with the virus have been reported. The World Bank has appealed to all the countries to help in tackling the situation. While US President Donald Trump had declared that the United States was cooperating with China to tackle the problem, China has accused that the United States is not providing sufficient cooperation in this matter.
The epidemic has claimed 490 lives till now and the number of infected patients has crossed 24,000. The international media has claimed that the actual figures are much higher than the ones declared. Analysts are claiming that the Coronavirus epidemic was reported in the last month, and looking at the speed of transmission, the figures announced appear to be very low.
Analysts are asking 'Medical tests and examinations were started after realising the intensity of the disease. But before this, many patients have travelled to many destinations undetected. What about the spread of the epidemic through these people?' At the same time, there is a big question mark on the correctness of the information provided by China. It is also being pointed out that in the initial stages, China made every possible attempt to hide all the information regarding the epidemic.
Therefore, some of the analysts are saying that by taking all these facts into account, the Coronavirus epidemic has attained much more dangerous proportions than what is being projected. China is still accusing the United States of spreading panic regarding the outbreak. China is not receiving any cooperation on this front, and instead, the United States has withdrawn its diplomatic mission from Wuhan and delivered a message for the other countries to follow suit. China is indirectly making allegations that the United States is using the Coronavirus epidemic to derive political advantage.
However, US President Donald Trump announced that the United States is providing all the possible assistance to China to tackle the problem. President Trump also informed that the United States is making all possible efforts for the treatments that could be used in the epidemic. The World Bank has appealed to all the countries to come forward to repeal the challenge posed by Coronavirus. Reports are surfacing that the situation of the Chinese economy, already on a downward slide, has become more difficult. Economists are claiming that the Chinese GDP will come down because of the Coronavirus epidemic.
As per the economists, not only China but all the countries affected by this virus will face major challenges. It was reported that ten patients of Coronavirus were found in Japan. A shocking report of an infant born only 30 hours ago, has contracted the Coronavirus infection has surfaced.