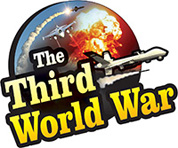 Manila/Beijing: The Chinese patient of Wuhan Coronavirus, undergoing treatment in the Philippines capital of Manila, has died. This is the first instance of a person dying because of Wuhan Coronavirus outside China. Other countries where Wuhan Coronavirus infected people have been found have become restless because of the report. Three hundred and four people have succumbed to the Wuhan Coronavirus epidemic in China, and 45 people have been reported killed in the Wuhan province itself in the last 24 hours.
The Wuhan Coronavirus epidemic that started in China in the last year has spread to more than 25 countries in the world. After the World Health Organisation declared a Global Health Emergency, patients are being reported in various countries of the world. In the last few days, Wuhan Coronavirus infections have been reported in European countries like the United Kingdom, Spain, Finland and Sweden. Russia also has reported two cases of the virus.
As per official information, there are 14,380 patients of Wuhan Coronavirus in China and there are more than 175 cases in the other countries. Japan has 20 patients, which is maximum, while the number of patients in Thailand has reached 11. Against this background, the death of a patient in the Philippines has created a panic situation.
The patient who died in the Philippines was a 44-year-old Chinese national who had come to the Philippines a few days ago. The patient was an original resident of Wuhan and a 38-year-old woman also had arrived at the Philippines along with him. It had been detected that both were infected with the Wuhan Coronavirus. They had been admitted to the San Lazaro Hospital in capital Manila.
In view of the death caused by Wuhan Coronavirus in the Philippines, most countries, including the Philippines, are focusing on preventive measures. Several countries have banned entry for Chinese passengers and some countries have even suspended airline services to China. The United States has declared a Public Health Emergency because of the Wuhan Coronavirus epidemic.
Meanwhile, the lockdown has been imposed in the city of Wenzhou, just like Wuhan, and the citizens are barred from leaving their houses. At the same time, all the exits of the town have been sealed. Wenzhou city has a population of 9 million, and 265 patients of Wuhan Coronavirus have been so far reported.