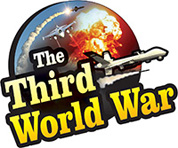 Brussels/Paris: US President Donald Trump had issued a stern warning to all, while withdrawing from the Iran Nuclear Deal last month, that any country who maintains ties with Iran will have to face consequences. The European Union had adopted an aggressive stance over it and had sharply retorted saying, 'Europe isn't US vassal'. However, in only a month's time there are indications of European countries backing off and their companies have initiated actions to cease trade with Iran.
Amongst the leading oil companies in Europe, France's Total, Italy's Eni and Saras, Spain's Repsol and Cepsa and Greece's Hellenic Petroleum have hinted at ending oil trade with Iran. 'We cannot defy the United States. It is not clear yet what the U.S. administration can do, but in practice, we can get into trouble,' a senior official from the Italian company, Saras said while admitting to cease the oil trade with Iran.
Total, a French oil giant announced while speaking of the US sanctions over Iran, that it would not accept any concessions from the US and declared to step out of Iran's project. Whereas, Italy's Eni company has hinted at no new deal being signed after the current oil agreement with Iran terminates by year end. The Swiss bank, who processes payments while carrying out oil trade between Greece's Hellenic Petroleum and Iran, has announced to discontinue the trade henceforth.
It has come to the fore that while leading European companies are stepping back over the US warning, EU seeks concessions from the US. Along with the EU Foreign Policy Chief Federica Mogherini, major countries have sent independent letters to the US requesting for permission to carry out trade with Iran. However, as European companies are in fact backing off against the US sanctions, there are signs of the EU being caught in a fix.