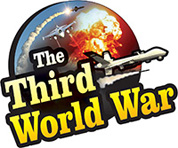 Manila: Philippines President Rodrigo Duterte warned 'If China usurps the South China Sea and claims exclusive rights over it, then the Philippines also will claim rights over the marine sector around it. Moreover, the United States also will claim rights over half the Pacific Ocean.'
A few days ago, a Chinese ship had attacked a Philippines ship. This attack was carried out in the Reed Bank marine region 200 nautical miles from the Philippines coast. The Philippines had approached the United Nations regarding Chinese bullying. At the same time, an announcement of the purchase of P-3 Orion,long-haul surveillance aircraft, from the United States, to keep a watch on the Chinese activities, was made.
Following that, Philippines President Rodrigo Duterte, once again, targeted the Chinese activities in the South China Sea. 'China says that the Philippines is an ally. Then, China should answer the question, is it fair on the part of China to claim rights over a certain marine region? Now even I feel that the Philippines should claim rights over the Sulu Sea and other marine regions. Then the Chinese will not be able to enter these regions without our permission.'
The Philippines President lashed out at China saying that other countries in the region also can justify the Chinese aggression, in the South China Sea and follow its footsteps. President Duterte warned China by saying that the United States can claim rights over half the Pacific Ocean. Other countries of the world too, can claim rights over various nearby marine regions.'
The discontent regarding the Chinese claim of exclusive rights over the South China Sea has reached its peak. President Duterte, taking a stand to establish trade ties with China for improving relations, is facing heavy criticism. The ASEAN meeting is being held in Thailand over the same matter. In this situation, President Duterte has taken a stance against China, indicating that the issue will be raised in the ASEAN meeting.