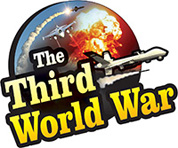 Manila: The Malaysian President Mahathir Mohammad warned the Philippines that "If you are borrowing vast sums of money from China, beware of falling into its debt trap. The Malaysian President is currently on a visit to the Philippines and China was at the centre of the discussions he held with the Philippine President Rodrigo Duterte during a meeting. Also, Mohamad, who took over as the President of Malaysia last year, has adopted an open anti-China stand and has cautioned the other Asian countries against it as well.
While cautioning the Philippines, the Malaysian President offered his advice to the country saying, 'If you borrow huge sums of money from China, and then you cannot pay, when the person is a borrower he is under the control of the lender. So, we have to be very careful about that. A country like the Philippines should make moves to regulate or limit influences from China.'
Mohamad also appealed to the Philippines to take precautions while permitting the Chinese citizens entry into the country. 'Foreign investment brings in capital and technology, creates employment for the local people and gives impetus to the country's economy. However, foreign investment does not mean that the foreigner citizens create their bases here and change the political equations,' Malaysian President said as he warned on China's interference.
After taking office as President in Malaysia, President Mahathir Mohammed cancelled all significant projects that had Chinese investments. He had openly rejected the Chinese plans with clear words stating that the Malaysian economy could not afford the projects with massive Chinese investments. China had reacted very aggressively to the decision. China had even threatened that the decision would affect the relations between the two nations and that Malaysia would be severely affected.
Nevertheless, the Malaysian President has decided to remain resolute on his stand regarding China which is evident from his statements in the Philippines that caution other countries against the Chinese investments.