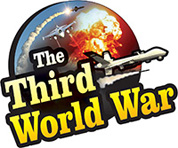 Manila: The Philippines expressed anger over the increasing bullying by China in the South China Sea. It is infuriated by the Chinese attack on its ship. Moreover, the Philippines has approached the United Nations against this Chinese arrogance. Further, it has complained that the Chinese vessels are stopping the fishing boats from the Philippines, from fishing in its marine region. However, China has dismissed these claims.
A Chinese patrolling vessel has taken action against the Philippines' boats, fishing in the Philippines' marine region. As per the information given by the Philippines foreign ministry, this attack occurred at Reed Bank marine region, which is 200 nautical miles away from the Philippines' coast. This marine sector is not even close to the Nine Dash Line claimed by China. Despite this, a Chinese patrol vessel dashed against a fishing boat from the Philippines, in the Reed Bank marine region. The boat suffered major damages because of the collision. The fishermen from this wrecked boat were rescued by a Vietnamese ship.
This Philippines foreign ministry protested against the attack, by this Chinese vessel,in the Philippines marine region. Philippines Foreign Minister, Teodoro Locsin announced that a complaint, regarding the incident, will be lodged at the international level. The Philippines embassy in the United Kingdom will be lodging a complaint against China, with the United Nations. The Philippines will be filing an appeal, against China, with the International Maritime Organisation. The Philippines is criticising that the Chinese ships are preventing the Philippines boats from fishing in their marine region.
Therefore, the Philippines foreign ministry announced that it would bring the issue of increasing Chinese aggression in the South China Sea on the international platform. The discontent in the Philippines regarding China, claiming its rights over the entire South China Sea, is at its peak. The diplomats from the Philippines have expressed displeasure over the policy of President Duterte to cooperate with China, establishing trade relations. The diplomatic community in the Philippines believes that this is the right time to take an anti-China Stand.
China has dismissed the accusations made by the Philippines. The Chinese embassy in Manila said that the Chinese ship accidentally collided with the Philippines' boat. The Chinese ship did not flee from the location. Whereas, China claimed that its ship retreated, seeing the Philippines ships approaching.
Meanwhile, the Philippines will be purchasing long-range P-3 Orion surveillance aircraft from the United States for increasing patrolling in its marine region. Philippines' Defence Minister, Delfin Lorenzana expressed a possibility that the United States may be willing, to cooperate for purchase of P-3 Orion.