Bejing : 'China is habituated of taking one sided action by claiming their rights on the area of their small neighbouring countries. But in Doklam, China received befitting reply from India & Bhutan. Repercussions of this cannot remain un-emerged. Due to this the credibility of India has increased and the small neighboring countries of China have gained new confidence', said Ashok Kantha, former Indian Ambassador to China.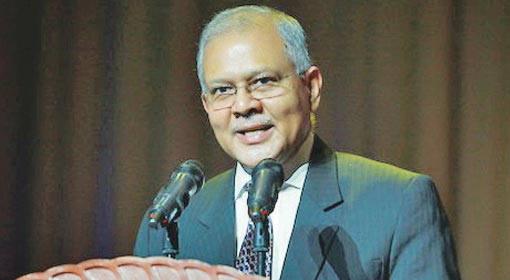 While the 'Doklam' dispute has been resolved, it is clear that China have compromised on this problem having accepted the issue presented by India. But China is creating an impression as if they have won in this problem. China's Minister for Foreign Affairs Wang Yi, slammed that India would have taken the right lesson from 'Doklam'. China's Foreign Minister also expressed belief that India will not make the same mistake in future. While these claims made by China are to misguide their citizens, the Foreign Ministry and government mediums of China are working to convince their citizens that India itself retracted from Doklam. At the same time, the trustworthy Indian analysts well known for their sternness are stating that India has acquired a political victory in Doklam.
Former Indian Ambassador to China and current Director of 'Institute of Chinese Studies' (ICS), Ashok Kantha has also praised the stand taken by India related to Doklam. 'India has taken the wise decision of not succumbing to the pressure coming from China. Since past few years, China has been taking one sided action on their small neighbouring nations by claiming their right on their area. China had been habituated to this. But this did not happen in Doklam. India and Bhutan have given a big jolt to China by taking a firm stand in case of Doklam', said Ashok Kantha. 'Repercussions of this stand by India will not remain un-emerged. If India would have retracted on this issue by succumbing to the pressure from China, then it would have become more difficult for the small neighbouring nations to stand in opposition to China. But the trustworthiness of India has greatly increased due to the firm stand taken by India in regards this', claimed Kantha. Kantha also praised that India had the hint which also turned true, that whatever happens, China will not allow war to ignite from Doklam.
At the same time, China had to resolve this dispute before the BRICS Summit. Ashok Kantha also brought to attention that it would not have been possible for China to make the BRICS Summit successful by taking along the Doklam crisis. Hence China who earlier declared that discussion would not be possible until India's withdrawal from Doklam, had to change their stand and discuss over this issue, clarified Kantha.
Meanwhile, other analysts also have registered the observation that India only has been victorious in the Doklam dispute. This also includes the analysts from the West. China who has become restless due to this, is trying to indicate that it has won in the 'Doklam' dispute. The legislations made by China's Ministry of Foreign Affairs during the declaration of the cessation of Doklam dispute is witness to this. Also, it is seen that Wang Yi, China's Minister of Foreign Affairs having expressed expection that India has learnt a lesson from Doklam, is striving hard to keep the citizens of China in delusion.