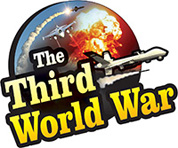 Beijing: The Chinese government is facing a lot of criticism over the atrocities against the Uyghur Muslims in the Xinjiang province. This is becoming a troublesome issue for China, and therefore, China is making efforts to erase the evidence regarding this. An international news agency informed that all the information and documentation regarding the Uyghurs in Xinjiang province has been destroyed and the control over these have increased significantly.
The international community has taken an aggressive stance against China over the issue of the Uyghur Muslims. The issue of atrocities against Uyghurs is making rounds even in the United Nations and China has been reprimanded for this. But China is consistently defending the action against the Uyghurs saying that these are steps for the development of the community.
But the international community, along with the United States, has dismissed the Chinese claims and have instead warned to impose sanctions. Two months ago, the United States raised the baton of 'Visa Ban' against China. The United States announced that the Chinese officials and leaders connected with the Uyghur atrocities will not be granted the US Visa. US President Donald Trump and Secretary of State Mike Pompeo has consistently adopted an aggressive stance over the issue of Uyghurs in China. President Trump had indicated a harsh action against China in one of the meetings held against the background of the US General Assembly meeting.
China has initiated new moves to avoid the embarrassment faced due to the Uyghur issue. A meeting of the communist party was held in the Xinjiang province and the action to destroy the evidence regarding the action against the Uyghurs was started thereafter. The documents having personal and sensitive information regarding the Uyghurs are being burnt.
The computers storing information of the Uyghurs are being scrapped and restrictions have been imposed on giving out this information. Sources have claimed that the family members of the officials in the Xinjiang province also have been detained.
China has lodged nearly 1.1 million Uyghur Muslims in specially created camps and it has been revealed that they are facing various kinds of atrocities. The Uyghur males are forcibly kept in the camps. Although China calls them camps, in reality, these are prisons and the Uyghurs are meted out a treatment worse than prisoners. This has threatened the religious and cultural identity of 1 million Uyghurs.
While these atrocities are being carried out, it has also been revealed that the Uyghur women, too, are targeted by China. As per the information given by Radio Free Asia, it was revealed that Uyghur women are systematically subjected to sexual exploitation. Story of a Uyghur woman who succeeded in escaping from the Chinese prison had recently been published by an Israeli newspaper.