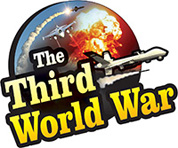 Washington/Beijing: Senior Congressman, Mark Warner, claimed 'The Chinese intelligence agencies are threatening families in China itself. The threat issued is that be aware of your son or daughter studying in the United States does not come back or does not get any confidential or important information while returning, your whole family is under threat.' The chief of FBI, the premier investigation agency of the United States, also had levelled such allegations against the Chinese agencies.
There is a severe trade war raging between the United States and China and US president Trump has taken a very stern stand against the Chinese activities. Trump, who imposed taxes on the Chinese goods to reduce the trade deficit between the two countries, has started targeting the Chinese dominance in the investment and technology sectors. Following that, the allegations are being made that the Chinese agencies are using the Chinese citizens and students for espionage. Over the last few months, the Trump administration has reduced the period of the Visa allowed for the Chinese students and made the rules more stringent regarding this.
Against this background, the warning issued by Warner, the deputy chief of the Senate Intelligence Committee, becomes significant. Warner pointed out that the percentage of Chinese citizens involved in espionage casesis more in the United States. Warner blamed that the Chinese agencies are majorly using Chinese students, pursuing their studies, in the United States. Warner suggested that the US students and professors travelling to China also should take necessary precautions in this respect.
The US Congressmen had levelled an accusation only last month "The Chinese military has sent a large number of students and researchers to the United States. The Chinese military is taking advantage of their knowledge against the enemy.' A bill to prevent the entry of students and the researchers, connected with the Chinese military, was also presented in the US Congress. The bill claimed that many educational institutes from China were receiving aid from the Chinese military.
Before that, the US intelligence agency CIA had presented a report saying that China is trying to increase its influence in the US educational institutes and other undertakings. It referred to the Confucius institute started by China in more than 100 US universities. The US detective agency FBI too had said, in the congressional hearing, that the Confucius institute centres were being investigated. The US agencies had expressed concerns that these Confucius institutes can function as espionage centres for China.
China attempting espionage through the educational and voluntary institutions had even tried to pressurise the Uyghurs in the United States, for espionage. The Chinese government had threatened that the Uyghurs should carry out espionage for China or their families and relatives, in China, will be sent to camps and prisons.