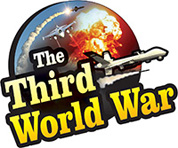 Washington: A few weeks ago, US President, Donald Trump had withdrawn security clearance of the former CIA Chief John Brennen. This had resulted in Brennen losing the right to inspect confidential documents as former CIA Chief. This had raised major controversial discussions in the United States. The US National Security Advisor, John Bolton and Attorney Rudy Giuliani had accused Brennen of giving preferential treatment to Islam. Now it is being alleged that Brennen had converted to Islam.
Former agent John Guandolo, of the central US Intelligence agency FBI, has levelled this accusation. Brennen was active as a CIA agent in Saudi Arabia in the 90s. While talking in a program on a news channel, Guandolo alleged that this was the time when Brennen converted to Islam. Former Station Chief in CIA, Brad Johnson endorsed Guandolo's claim. Brad Johnson clarified that although he had heard this information from a reliable person, he would not be able to produce any evidence to support this claim.
Brennen has been facing these allegations since 2013. The people making these accusations have claimed that he secretly converted to Islam and ensured that the information did not become public. Some of the statements made by Brennen, the CIA Chief, during the Presidentship of Barack Obama had created a furore in the United States. Questions had also been raised about his selection. Brennen was leading the pack of former officials who were bitterly opposed to Trump, following Trump's election as the President.
Brennen had accused that Russia had interfered in the US elections and had helped Trump. Brennen had demanded an investigation into these accusations. Brennen has consistently targeted the positions taken by Trump. Against this background, President Trump's decision to withdraw Brennen's security clearance had created waves. But Trump had clarified saying that, 'the decision against Brennen was taken in view of the national security and not as a personal opponent. As a President, it becomes my duty to protect sensitive information. That is the reason Brennen's security clearance has been withdrawn.'
Against this background, the former US officials have levelled fresh accusations against John Brennen. Brennen is giving preferential treatment to Islam and is biased about it, blamed National Security Advisor, John Bolton, whereas, attorney to President Trump, Rudy Giuliani, made similar accusations against Brennen while supporting Trump's action against Brennen.