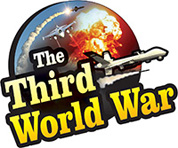 Moscow/Damascus: Reportedly, Turkey has shot down two Syrian fighter jets on Sunday. Before this attack, Turkey has killed 26 Syrian soldiers in the swarm drone attacks, the news of which has now been published. Turkey had warned Syria of dire consequences after losing 34 soldiers, in a Syrian airstrike. Accordingly, this seems to be retaliation from Turkey. But Russia warned that the Turkish fighter jets would not be safe in Syria anymore. It is evident from the Russian warning that the Syrian conflict is on the verge of escalating into a destructive war.
Nevertheless, Turkey has initiated a military campaign 'Operation Spring Field' to gain control over the Idlib Province in Northeast Syria. Under this campaign, Turkey has violated the Syrian airspace for three successive days to carry out fierce attacks and has published photographs and videos of these attacks shot from drones. A video released on Saturday shows Turkey destroyed a Syrian military base and military vehicles, in a Swarm Drone attack. The Turkish military claimed that 26 Syrian soldiers were killed in the Swarm Drone attack.
A Chinese news agency said that 48 Syrian soldiers had been killed in the swarm drone attack, hours before this attack. But the Syrian military has not reacted on both the reports. Following these swarm drone attacks and airstrikes, Syria has closed the Idlib airspace whereas, Russia too has issued a stern warning to Turkey.
Issuing a warning, "Russia cannot guarantee the safety of the Turkish fighter jets after carrying out an attack on the Syrian military in the Idlib conflict," Russia pointed out that Turkey should be ready for the consequences. Syria has activated the Russian made air defence system.
Meanwhile, there is a possibility of a reaction from Iran or Iran affiliated Hezbollah over the attacks being carried out by Turkey in Idlib, as eight Hezbollah terrorists were among the Syrian soldiers killed in the Turkish airstrike. Therefore, Turkey will now have to also tackle Iran affiliated groups along with Syria.