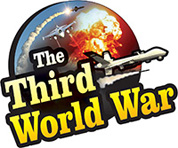 Hodeida: The conflict that flared up between the pro Saudi government of Yemen and the rebels has claimed at least 149 lives in the last 24 hours. It is being said that the victims of this conflict near the Hodeida city of Yemen, include civilians as well. Saudi Arabia and its Arab allies had presented a proposal for ceasefire and negotiations to the rebels. But since the rebels rejected the proposal the conflict has intensified further.
The Hodeida port on the Red Sea, connecting the Gulf to Europe, is a significant port for marine freight movement. The international aid reaches Yemen from this very port, and there is a lot of other-freight-movement through this port. Thus, the conflict between the Yemenis military and the Houthi rebels is to attain control over this port.
As per the Yemenis military sources, two days ago the Houthi rebels attacked the Yemenis military to gain control over the port and 110 Houthi rebels, and 32 soldiers were killed in the conflict that ensued. The local medical agencies have claimed that other than these, seven civilians were also killed in the conflict. After the attack, the fighter jets of Saudi and its Arab allies carried out colossal attacks on the rebel locations.
The United Nations and other agencies have claimed that Yemen is currently faced with dreadful crises. Owing to this conflict which continues since the last four years, the civilians are deprived of clean drinking water and are falling prey to diseases like jaundice, etc. Yemen is rapidly moving towards a severe , and there is a threat of starvation looming over its 15 million citizens. The United Nations has warned that if the conflict in Yemen does not get brought under control in time, the crises shall deepen further.
In view of this, the United Nations had appealed to Saudi Arabia and its Arab allies to stop the attacks and free the path for international aid. In response, the Arabic countries proposed a ceasefire to the Houthi rebels. They also suggested to bring in the aid through the Hodeida port. But the Houthi rebels attacked the Yemenis military, rejecting the proposal for a ceasefire. Therefore, the efforts for a ceasefire in Yemen seem to have been busted once again.
Meanwhile, Saudi has alleged that Iran is supplying arms to the Houthi rebels through the Hodeida port which lies on the edge of the Red Sea. Thus,there is a conflict to gain control over this port since the last 12 days,and it is claimed to have taken 600 lives so far.