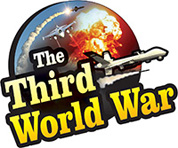 Washington: Ignoring the criticism from the US Congress and opponents, President Donald Trump has taken the decision to provide military assistance to Saudi, in the conflict against the Houthi rebels, in Yemen. President Trump used his veto right for this purpose. Saudi and its Arab allies have welcomed the stand taken by President Trump, whereas, Iran, supporting the Houthi rebels, has criticised the decision.
Since the last four years, Saudi Arabia, United Arab Emirates and their allies are involved in a conflict against the Houthi rebels, responsible for overthrowing the government, in Yemen. This conflict initiated by Saudi, in Yemen, was criticised, in the United States. However, after the killing of journalist Jamal Khashoggi, in Turkey, the criticism from within the United States became more aggressive, against Saudi. Holding Saudi responsible for the Khashoggi killing, the US Congress had demanded not to provide any assistance to Saudi, in the Yemen conflict.
The US Senate had objected to the military aid sanctioned by President Trump for Saudi. A special resolution had been passed in the US Congress and Senate. The US Congress, as well as the Senate, had taken a stand that the United States should not provide any military assistance to Saudi. The US Congress and the Senate rejected the proposal presented by President Trump with a vote of 247 against 175 and 54 against 46, respectively.
However, on Wednesday, President Trump used his Veto right, going against the Senate and Congress. While using the veto, President Trump commented, "This resolution to stop military assistance to Saudi is unnecessary and a serious attempt to undermine the constitutional rights of the President. Considering the present and mulling over future, this resolution threatens the security of the people and the brave soldiers of the United States.
President Trump has already made it clear that other than the direct involvement of the United States against Al Qaeda, IS and other terrorist organisations, in Yemen, the United States is not involved in the Yemen conflict, in any way. The US President claimed that the military assistance being provided to Saudi is very moderate.
Meanwhile, Saudi has strongly welcomed this decision. The United Arab Emirates (UAE) also has welcomed the use of Veto by President Trump. UAE said that this is a very timely and strategic decision.