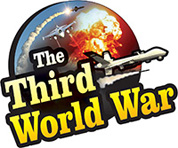 Tehran: Iranian President Hassan Rouhani threatened, 'The United States killed our revered commander. We will retaliate against this terrorist attack and take revenge against the United States.' President Rouhani issued this threat within hours of rocket attacks on the US military base in Iraq. The threat of the Iranian President is being viewed against this background.
President Rouhani issued this threat while addressing to the Iranian people after a cabinet meeting on Wednesday. The Iranian President avoided elaborating on the threat. The Iranian President indirectly accepted that Iran carried out the attacks on US military bases and soldiers with his statement that these attacks were a part of Iranian revenge against the killing of Soleimani. At the same time, Rouhani has warned of more severe actions in the coming times.
On the 3rd of January, The United States launched airstrikes on two cars exiting the Baghdad airport. Qassem Soleimani, the chief of Iranian Quds Force and Muhandis, the chief of an Iran affiliated group, were travelling in these cars. The killing of both these leaders delivered a severe jolt to Iran. Iranian leaders had threatened to avenge the killing of Soleimani.
In the next few days, Iran showered ballistic missiles on US military bases in Iraq. US forces did not suffer any casualties in the attack. But it is claimed that nearly 100 US soldiers were injured in the attack. Iran had accepted the responsibility of the attack. But thereafter, there have been fierce attacks on the US and NATO bases in the last two months.
The United States had accused Iran and its affiliated groups of being responsible for the attacks. Iran had dismissed these allegations. But President Rouhani seems to have indirectly accepted the responsibility of the attacks by saying that the attacks were in retaliation against the Soleimani killing.
The United States retaliated against these attacks on its military bases in Iraq. Last week, the United States carried out an airstrike on an airbase of the Iran affiliated group, destroying five arms depots. Iran had criticised this US action. An Iranian military official had threatened the United States of dire consequences. President Rouhani's threat coming after the warning increases the seriousness further.
Meanwhile, the United States has already ordered the deployment of two of its aircraft carriers, in the Persian Gulf, taking into account the possibility of an attack by Iran.