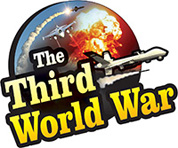 Beijing: The suppression of the religious and ethnic minorities has increased under the leadership of Chinese President Xi Jinping, which is a serious crime and a human rights violation as suggested by the US Senate committee. Congressional-Executive Committee on China warned that China's increased authoritarian policy and the rule is harmful to American values of freedom.
Over the last few months, President Trump's administration has launched a campaign against China by targeting on all the issues like trade, defence, technology, political relations, cyberwar and human rights. Two months back, United Nations also reported of Chinese government's campaign to suppress 1.1 million radical Muslims of Uyghur ethnic group.
The Communist Chinese government seems to be in some trouble due to the report of the United Nations. The US along with other western countries have targeted China on this issue. Due to mounting international pressure, the Chinese government had to mellow down eventually and publicly admit of keeping the Uyghur people in camps. In these circumstances, the US Senate committee presenting a report against China is worthy of attention. Congressional-Executive Committee on China reported that China's authoritarian governments is adopting aggressive policies on development, trade, internet and human rights to dominate the centre stage internationally. While doing all this, the inherent autocratic and dictatorship approach has not changed.
US Senate committee reports suggest China's use of suppressive policy on Muslims of Uyghur and Hui groups as well as on Tibet and Hong Kong. These acts of suppression have increased under the rule of the present President Xi Jinping. Communist Party of China has been imposing sanctions on Hong Kong to finish its independence. People of Tibet are being constantly watched and deprived of their religious and cultural rights.
Congressional Executive Committee on China had demanded US president, Trump in its report to condemn the activities of the Chinese government and to propose an independent bill to act against China.