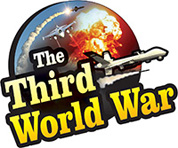 Tehran: Iran strongly criticised the new sanctions imposed by the United States and also clarified, once again, that there was no possibility of talks with President Trump. 'The new US sanctions are outrageous and useless. The United States has closed all avenues for political discussions, by imposing sanctions against Supreme Leader Ayatollah Khamenei', Foreign Ministry Spokesman, Abbas Mousavi criticised.
Since last year, the United States has been imposing sanctions against Iran. At the same time, the United States has also consistently appealed that if Iran wanted to escape the sanctions, it was required to be prepared for talks. Two days ago, US Secretary of State Mike Pompeo, expressed willingness for unconditional negotiations with Iran, during his visit to Saudi Arabia and the United Arab Emirates (UAE).
However, Iran rejected the US proposal for talks. Iranian Supreme Leader Khamenei and President Rouhani have adopted a stand not to hold any discussions with the Trump administration. Under such circumstances, the US and Saudi media have claimed that the allegations Foreign Ministry Spokesman Abbas Mousavi made saying that the United States had closed the avenues for political discussions, were ridiculous. Instead, the media has stated that it was Iran who has closed all the channels for political talks.
'The Trump administration in the United States is frustrated with Iran. The disappointment had caused Trump to impose the new sanctions against Iran', Iranian Foreign Minister Jawad Zarif claimed. Iranian President Hassan Rouhani lashed out at the Trump administration and criticised the sanctions saying the US was afflicted with mental disability.