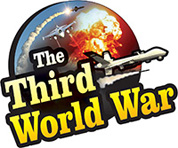 Hanoi: The United States has taken one more decision intending to strengthen the Vietnamese navy. US Secretary for Defence, Mark Esper, announced that the United States would soon be supplying a patrol ship to Vietnam for its maritime security. This US-Vietnam cooperation becomes vital, given the rising tension with China, in the South China Sea.
Since the last few days, US Secretary for Defence, is on a visit to the south-east Asian countries, in view of the ASEAN conference. After a visit to Singapore, Esper proceeded to Vietnam. Secretary for Defence, Esper presented the stand of the United States, regarding the South China Sea dispute.
Esper warned 'China is bullying the smaller countries like Vietnam based on its military might. The Chinese efforts to gain complete control over the marine region are unilateral and illegitimate and have created a threat to the security of the other countries in the region. China is challenging the sovereignty of the countries, in this marine region, to gain absolute control over the natural resources in this marine region. This increases the possibility of a conflict in the South China Sea.
The US Secretary for Defence announced that for this purpose, the United States is supplying a patrol ship to the Vietnamese coast guard. Before this, nearly two years ago, the United States had gifted a similar patrol ship to the Vietnamese coast guard. The international media and analysts are claiming that the United States is strengthening the Vietnamese navy to challenge the increasing Chinese influence in the South China Sea.
The United States and Vietnam who were adversaries in war, four decades ago, have now developed cooperation. Both these countries are bitterly opposed to the Chinese claim over the South China Sea. Against this background, Vietnam is getting naval cooperation from the United States and Russia. At the same time, Vietnam has made strong preparations to counter China in this marine region.
Two weeks ago, Vietnam had threatened to move the international court for the preservation of its rights and against the Chinese military activities and arrogance in the South China Sea. Vietnam has a right over a certain part of the region and Vietnam has accused that the Chinese military movements are violating its rights.
Meanwhile, the dispute over the South China Sea has been festering since the last few months and patrolling by warships of the United States and China has increased in the region. Last month, a US warship patrolled very close to the Chinese artificial islands, in the marine region. Whereas four days ago, China had despatched its aircraft carrier to the region.