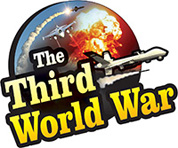 Riyadh: Saudi Arabian King Salman announced 'Iran is responsible for the anarchy and devastation in the Middle East. Iran has tried to stop the development of Saudi Arabia by launching 286 ballistic missiles and 289 drone attacks. But this country could not stop Saudi. In the coming times, Saudi will not hesitate to retaliate against Iranian aggression. It is now time to end the anarchy and devastation caused by Iran.'
King Salman showered heavy criticism on Iran while addressing the meeting of the Shura Council, of Saudi Arabia. One month ago, Abqaiq and Khurais oil projects, in Saudi Arabia, came under missile and drone attacks. Although the Houthi rebels from Yemen, accepted the responsibility of the attacks, Saudi accused Iran of carrying out these attacks. But this is the first time that Saudi King Salman confirmed that Iran was the one responsible for the attacks.
Saudi king Salman criticised during the meeting 'Iran has launched 286 ballistic missiles and 289 drone attacks to stop the development by causing mass casualties in Saudi. But Iran failed in its attempt.'
King Salman claimed that at the same time, Iran's conspiracies to increase its influence in the Middle East, suffered a major setback, because of the protests in Iraq and Lebanon. The Saudi King pointed out that protests in more than 100 cities of Iran also are a result of the destructive Iranian ideology.
If Iran wants to think of the welfare of its people, it should first stop the activities for domination in Lebanon, Iraq and other Middle Eastern countries. King Salman warned; otherwise, this will be detrimental to Iranian interests. Agitation, in Iran, is continuing for the seventh successive day and more than 200 people have been killed in the agitation. 320 people have been killed in the agitation in Iraq and more than 100 have died in the Lebanese agitation. Mentioning the agitation in Iran and referring to the protest in Lebanon and Iraq, King Salman said that it was time Iran gave up its policies to dominate. King Salman also appealed to the international community to initiate actions against Iran.