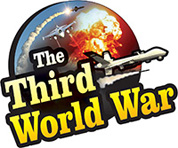 Washington: President Trump, known for his aggressive policies against illegal immigrants, has delivered one more jolt, by signing an agreement with Guatemala. The quantum of immigrant influx through the Mexican border is vast, and help is being sought from Guatemala to stop this influx. Trump had threatened to impose sanctions if Guatemala did not give the requisite cooperation. Therefore, succumbing to the pressure, Guatemala has accepted the US stand and signed the agreement. It has been revealed that the United States has started deporting the illegal immigrants to Guatemala following the signing of the agreement.
On Friday, the agreement with Guatemala was signed, in the presence of President Trump, in the White House. The agreement clearly says that the illegal immigrants trying to enter the United States will have to first apply in Guatemala for asylum, and their application will be considered by the United States, only if the Guatemala government rejects their application. The current agreement is valid for two years and will be reviewed every three months. In return, the deal provides more facilities for citizens of Guatemala to work in the United States.
On Friday, the US Supreme Court upheld the Trump administration's decision on the Mexico Wall. Now, with this agreement on similar lines, goes to show that President Trump' efforts against illegal immigrants are becoming successful. Only last month, the Mexican government opened an aggressive campaign against illegal immigrants, following a threat of imposing taxes by President Trump. Given the campaign's success, President Trump withdrew some of the taxes imposed against Mexico.
President Trump has aggressively pursued the issue of illegal immigrants ever since his presidential campaign. He has taken firm decisions to get illegal immigrants expelled from the United States. The 'Interim Rule' announced two weeks ago, also is a part of the same campaign. The new rule says that if the immigrant entering the United States is not a citizen of the country, he is entering from; he will not be given asylum.
In the last year, it has been reported that thousands of immigrants have been travelling towards the United States. The groups opposing Trump had supported these groups. But as Trump declared an emergency and deployed military, the immigrants' plan to enter the United States was foiled. Thereafter, Trump initiated action against the immigrants illegally living in the United States, ensuring their expulsion. The agreement with Guatemala only adds strength to the action.