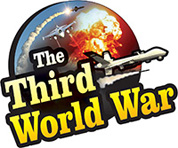 New York: The US company, Intercontinental Exchange (ICE) that owns the New York Stock Exchange (NYSE), which is the largest stock exchange in the world, has launched Bitcoin Futures trading in the cryptocurrency. The first trade on Future's Exchange started on Sunday at 8.00 pm, US time and the company informed that the first transaction was at $10,115 (per Bitcoin). Previously, the Chicago Mercantile Exchange, considered one of the leading stock exchanges in the United States, also started trading in Bitcoins in 2017.
Some economists and analysts claim that the world is shifting from currencies to cryptocurrencies and will become the money of the future. In the last year, countries like the United Kingdom and China, and international institutions such as the World Bank and the International Monetary Fund (IMF) as also industry giants Facebook and Amazon, have made some rapid moves in the field of cryptocurrency.
The People's Bank of China, which is China's central bank, has indicated launching a cryptocurrency. The World Bank and IMF have announced launching cryptocurrencies on an experimental basis. Whereas, Facebook, the technology giant, created a sensation with the declaration to introduce its cryptocurrency called 'Libra'. All the events prove that the recognition for cryptocurrencies is growing globally.
On the sidelines of the developments, the Bitcoin Futures launch by the ICE which owns the world's largest stock exchange assumes much significance. The Intercontinental Exchange is worth more than $90 billion, and the NYSE trades more than $200 billion every day. Additionally, the ICE owns 11 other stock exchanges in the United States and Europe.
Therefore, the Intercontinental Exchange, which has an extensive presence in the finance and investment sector, move of launching the Bitcoins Future trade is a very significant development. The sources informed that after the launch on Sunday night, it traded 71 Bitcoin Futures contracts in 24 hours. The company said that although the initial trades were recorded at more than $10,000, the last recorded trading price was at $ 9,875 per Bitcoin.
A few years ago, the cryptocurrency – Bitcoin created tremendous turmoil in the global economy. The value of one Bitcoin had touched $10,000. Impressed with the success of the cryptocurrency, tech companies launched various new cryptocurrencies in the market. Moreover, cryptocurrencies are revealed to be slowly gaining popularity in countries like Japan, South Korea and the United States.