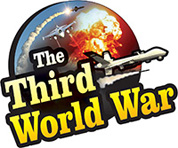 Tehran/Jerusalem: Iranian Foreign Minister Jawad Zarif accused the US National Security Advisor (NSA) of dragging Iran into war, against the United States, although Iran does not want to start a war with the United States and the Middle Eastern countries. Whereas, US NSA John Bolton, currently on a visit to Israel, has proposed talks to Iran saying that the doors were still open for negotiations.
The United States announced fresh sanctions against Iran, on Monday, which include sanctions against Iranian supreme religious leader Ayatollah Khamenei. Iran infuriated with this has ruled out the possibility of any talks, with the United States. Foreign Minister Zarif dismissed the US proposal for talks and retorted that Iran would not withdraw from its nuclear program. Zarif also blamed that it was not Iran but the United States, who withdrew from the nuclear deal.
The Iranian Foreign Minister criticised that the B-Team was active, to ensure the failure of the nuclear deal between Iran and the western countries. Zarif also accused US NSA Bolton of inciting Iran for a war. Zarif also said that the Iranian nuclear program is only for peaceful purposes.
A few days ago, Iran had threatened to increase the quantity of enriched Uranium, if the European countries did not accept the Iranian demands. Iran had issued a deadline of 27th of June for this. The timeline given by Iran is expiring on Thursday and Iran has already made preparations, to increase the quantity of enriched Uranium.
Iran has already declared that within the next ten days it will cross the decided limit of enriched Uranium. The analysts from the United States, Israel, Saudi Arabia and other international analysts are claiming that in that scenario, Iran will come very close to developing a nuclear weapon.
In this scenario, the US NSA, once again, proposed talks to Iran. Bolton said that the United States has kept the doors open for negotiations with Iran. Bolton suggested that meaningful negotiations can be held if Iran stopped its dangerous activities, nuclear program, missile development and support to the terrorist organisations. While Iran is accusing Bolton of being combative, Bolton has tried to clear the blame by proposing talks to Iran.