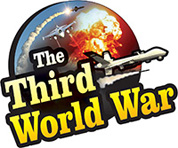 Brussels/Washington: The United States has expedited its movements at the military level, while the political war between Britain and Russia is heating up over the poisoning of the former Russian spy in Britain. The United States has brought a new proposal to make NATO, which is responsible for the security of the European countries, more active and aggressive. Under this, the United States demanded to increase the strength of the 'Rapid Action Force', built to counter Russia, to 30,000. US Defence Secretary James Mattis presented this demand in front of the NATO member countries.
The United States and the NATO have stressed on military preparedness after Russia invaded Crimea in 2014. Accordingly, NATO's 'Very High Readiness Joint Task Force' became active in 2017. This special force has 5000 soldiers and has army units from the United States, Britain, Denmark, Spain and Poland. This force was set up with the objective of moving in immediately to any NATO member country under attack.
Former military officers and various leaders in NATO have consistently warned of a Russian attack on the Baltic countries, after Crimea. The military analysts have claimed that Zapad, the comprehensive military exercise conducted by Russia last year was a preparation for an attack on eastern Europe. The United States proposal gains importance against this background.
As per the information received, US Defence Secretary James Mattis discussed this with the officials of the NATO as well as the European countries. The United States has presented a plan to the NATO and the European member countries, which envisages increasing the number of personnel in the 'Very High Readiness Joint Task Force' to 30,000 and deployment of 30 'Squadrons' of fighter jets and 30 warships on an immediate basis with the army. As of today, European members of the NATO can deploy only 14,000 soldiers in a time frame of 30 days.
Russia has deployed more than 1,00,000 soldiers along its western border with Europe and has warships, submarines and advanced missiles deployed at its Kaliningrad base in Europe. The NATO preparation is grossly insufficient in comparison and the need for increasing its capacity is being felt in view of the ongoing political conflict between Russia and the European countries including Britain.